Foundation.101
Protection of the rights
and freedoms of Ukrainians
News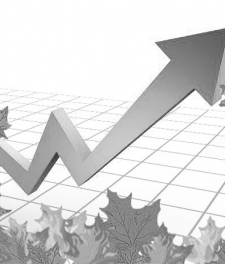 KARATEL reports in September 2018
October 5, 2018
It's time to summarize the work of utilities providers over the first month of the fall of 2018. We formed this rating according to estimates of users of the All-Ukrainian Complaint Service "KARATEL" who received replies from 60 state institutions. In total, 409 applications were processed in September.
For the second month in a row, we observe a certain inertia in Vinnytsia and Volyn areas: there is no a surge of activity in these regions, not a single application was processed in August-September. Also, in September, our appeals were not responded in Khmelnytskyi, Ternopil, Kropyvnytskyi (maybe they have not overdue the time limit for providing a response yet).
Institutions of Kyiv City remain to be the most loaded processing 245 responses this time. As in the previous month, the second place went to Zaporizhzhia — 55 appeals processed. Given the activity they have demonstrated, we decided to prepare separate rating of Zaporizhzhia city districts. TOP-3 was closed by Kharkiv and Kharkiv region with the result of 28 replies submitted.
The general list of organizations that provided responses in Septenber is as follows:
5 regional state administrations and and military-civilian administrations in Donetsk, Lviv, Poltava, Sumy, Kherson, Chernihiv regions;
Main Department of State Service of Ukraine for Food Safety and Consumer Protection in Kyiv;
Main Department of National Police of Ukraine in Kyiv;
Regional Divisions of Road Service in Ivano-Frankivsk Region,Kharkiv, and Kyiv;
33 city/village councils in Brovary, Dnipro, Zhytomyr, Zaporizhzhia, Izium, Kamianske, Kyiv, Kryvyi Rih, Mariupol, Melitopol, Mykolaiv, Odesa, Pervomaisk, Poltava, Rivne, Kharkiv, Kherson, Cherkasy, Chernivtsi, Chuhuiv;
Municipal Corporation "Kyivavtodor";
24 district administrations in Zaporizhzhia, Kryvyi Rih, Kyiv, Lviv, Mykolaiv, Kharkiv;
Housing Cooperative "Arsenalets-10".
In September, only 14 state institutions achieved maximum efficiency of 100 per cent, including city councils of Odesa and Cherkasy, the state administrations in Kherson region, Divisions of Road Service in Kyiv, and Ivano-Frankivsk region, Main Department of National Police of Ukraine in Kyiv, and Main Department of State Service of Ukraine for Food Safety and Consumer Protection in Kyiv.
Kyiv City State Administration keeps demonstrating high productive performance by processing 32 appeals with 83 per cent efficiency. As well as, Zhytomyr City Council that reached 80 per cent score and processed five complaints from users of the mobile application KARATEL.
In contrast, for example, Kharkiv, Dnipro and Poltava city councils failed to demonstrate at least 70 per cent efficiency. Kyivavtodor, Chernivtsi and Mykolaiv City Councils showed even poorer result of 50 per cent. But authorities in Zaporizhzhia, Kherson, Kryvyi Rih, and others do not have even that.
The most successful district administration of the capital was Podilskyi District Administration (88 per cent). But the biggest number of applications was processed by Obolonskyi District Administration — 37 but they processed them for only 68 per cent.
The outsider of several previous ratings — Solomianskyi District Administration this time was among the first five results and managed with 19 applications at 70 per cent.
Holosiivskyi district showed a decline in performance. Despite receiving the same number of applications from users as Solomianskyi District Administration, their efficiency of processing differed a lot.
The undeniable leader of the September rating is Khortytskyi district: both by quantitative and qualitative figures here are the best indicators — 14 applications for 79 per cent. It is noteworthy that in August, Khortytskyi District Administration was among the worst performers.
Komunarskyi and Dniprovskyi districts also hit the point of 70 per cent.
Shevchenkivskyi district, processed the lowest number of applications and demonstrated the lowest performance in September.