Foundation.101
Protection of the rights
and freedoms of Ukrainians
News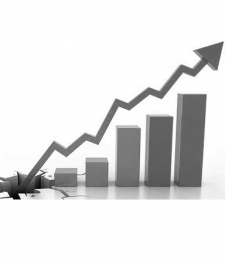 KARATEL rating: August summary
September 3, 2018
Users of the mobile application All-Ukrainian book of complaints "KARATEL" assessed the work of the authorities in August, based on the replies that were provided in responce to our appeals. This ranking included 73 institutions, that processed (with diverse results) 401 applications.
We did not get responce to our appeals (maybe authorities still have time to solve the issues) from Vinnytsia, Volyn, Luhansk, Chernihiv and Ivano-Frankivsk regions. However, unlike in the previous rating, we have a reaction from Khmelnytskyi, Cherkasy, and Zakarpattia regions.
The general list of organizations that provided responses in August is as follows:
5 regional state administrations and and military-civilian administrations in Donetsk, Zaporizhzhia, Lviv, Sumy, Cherkasy regions;
Main Department of State Service of Ukraine for Food Safety and Consumer Protection in Donetsk Region;
33 city/village councils in Bakhmut, Bila Tserkva, Boryspil, Brovary, Vynohradiv, Vyshneve, Hostomel, Dnipro, Zhytomyr, Zaporizhzhia, Kamianske, Kyiv, Kozhanka, Kropyvnytskyi, Kryvyi Rih, Lviv, Melitopol, Mykolaiv, Mykolaivka, Novohrad-Volynskyi, Odesa, Poltava, Rivne, Ruska Lozova, Smila, Sumy, Ternopil, Fastiv, Kharkiv, Kherson, Khotianivka, Cherkasy, Chernivtsi;
Municipal Corporation "Kyivavtodor";
29 district administrations in Zaporizhzhia, Kryvyi Rih, Kyiv, Lviv, Mykolaiv, Kharkiv;
Obolonskyi Division of National Police in Kyiv.
The highest figure of 100 per cent was gained by 20 institutions, including Donetsk Regional Civil-Military Administration and Lviv City Council. Chernivtsi City Council has got quite high ranking (12 appeals processed with 88 per cent of efficiency), as well as Kyiv City State Administration (22 applications for 82 per cent) and Zaporizhzhia City Council (10 — 80 per cent). In comparison, city councils in Sumy and Kharkiv processed 13 and 17 applications respectively, but their performance did not exceed 50 per cent.
About 40 instances have received at least 75 per cent rate. In addition to the above-mentioned institutions, it is also possible to distinguish Lviv Regional State Administration (2 applications for 75 per cent), Bila Tserkva City Council (3 — 83 per cent), Municipal Corporation "Kyivavtodor" (2 — 75 per cent) and several district administartions in Zaporizhzhia, Kyiv, and Lviv. However, the districts of these cities will be described in detail below.
Not only the authorities of Sumy and Kharkiv are remembered for their poor quality or inadequate response. Ternopil City Council is also should be added to this list (the only organization with zero result), Kamianske (25 per cent), Main Department of the State Consumer Protection Service in the Donetsk region (50 per cent).
Desnianskyi District State Administration has become the leader of the capital's districts in August. Here 9 applications were processed for 81 per cent.
The majority of replies in August were provided by Darnytskyi District Administration — 41 application. At the same time, the quality of processing is fixed at a good level — 73 per cent.
We see a downturn in the work of Holosiivskyi District Administration in Kyiv, where in August they showed a result of 61 per cent in response to 19 applications. This is the worst rate for this district during over the summer period.
Once again, the outsider of our rating is Solomianskyi district, which continues to hold the last place among 10 districts of Kyiv.
Six out of seven districts of Zaporizhzhia fell into our ranking in August. And they divided into two teams.
Leading TOP-3 included Shevchenkivskyi, Dniprovskyi and Oleksandrivskiy districts, which demonstrated productivity in the range of 75-88 per cent. Among them, the largest number of applications was under the belt of Dniprovskyi District Administration — 8.
The second threesome consisted of those administrations that did not reach even 40 per cent — Khortytskyi, Voznesenivskyi and Komunarskyi. The last two institutions have same low rate of 33 per cent and failed to cope with three appeals per institution.
In August, two district administrations of Lviv — Lychakivskyi and Syhivskyi received excellent marks from KARATEL users. Instead, the leader of the previous rating Shevchenkivskyi District Administration became a frank outsider.
Under the belt of Lychakivskyi district administration — a couple of Karatel appeals, which were processed with excellence. By the way, and in July, this institution had quite high rate of 85 per cent in responce to the 5 replies submitted. Only one letter came to the Syhivskyi disctrict administration and the institution also received 100 per cent score.