Foundation.101
Protection of the rights
and freedoms of Ukrainians
News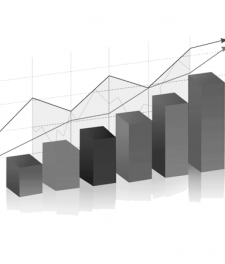 KARATEL reports in July 2018
August 6, 2018
At the beginning of this month, we report on the work of the authorities in July, according to the rates of users of the All-Ukraine Complaint Service "KARATEL". Compared to the previous rating, more than 11 institutions were added to this rating, namely 75 organizations. In total, 412 applications were processed across the country.
Responses to our appeals came from 19 regions. But, in July, the authorities of Khmelnytskyi, Volyn, Prykarpattia, Cherkasy and Zakarpattia regions were "silent".
The capital remains to be the most active region with 239 responses submitted. The second place went to Kharkiv — 46 replies. State institutions of Dnipro City have processed 35 applications from users of the mobile application KARATEL.
The entire list of institutions that responded to our appeals is as follows:
Public Company "Ukrzaliznytsia";
6 regional state administrations and military-civilian administrations in Donetsk, Zaporizhzhia, Kyiv, Luhansk, Lviv, Mykolaiv, Odesa regions;
Regional Road Service in Chernihiv Region;
Main Department of State Service of Ukraine for Food Safety and Consumer Protection in Kharkiv Region;
27 city/village councils in Baryshivka, Boryspil, Vyshhorod, Vinnytsia, Dnipro, Zhytomyr, Zaporizhzhia, Izium, Kamianske, Kyiv, Kremenchuk, Kropyvnytskyi, Kryvyi Rih, Lebedyn, Mukolaiv, Mykolaivka, Ostriv, Odesa, Ochakiv, Petropavlivska Borshchahivka, Poltava, Rivne, Svitlovodsk, Ternopil, Teteiv, Kharkiv, Kherson, Chernivtsi;
Municipal Corporation "Kyivavtodor";
Main Department of State Service of Ukraine for Food Safety and Consumer Protection in Kyiv;
Sumy Patrol Police;
Malynovskyi District State Administration in Odesa Region;
24 district administrations in Zaporizhzhia, Kryvyi Rih, Kyiv, Lviv, Mykolaiiv, Odesa, Kharkiv, Kherson;
Darnytskyi Division of National Police in Kyiv;
LLC "Arkada-Servis", "Novobudova".
On the mark "100 per cent" worked 14 organizations. It is worth to highlight Kyiv City State Administration, which received a high rating (93 per cent) for its performance during the processing of 24 applications. For comparison, Kryvyi Rih City Council, with similar number of processed appeals (20) in July, has an index of only 51 per cent.
39 institutions gained 75 per cent and more, which is more than half of those who responded to the appeals from our users.
There are results gained by Kyiv City State Administration in the "quantity-quality" component displayed above. In addition, it is possible to highlight the effectiveness of the Chernivtsi City Council (7 applications for 89 per cent), Dniprovskyi District Administration in Zaporizhzhia (6 applications for 92 per cent), as well as several metropolitan districts, but we will discuss them in detail below.
Among the frank outsiders, there is Kharkiv City Council (32 applications processed for 48 per cent, that means the majority of applications did not receive a successful respond), Zaporizhzhia Regional State Administration (1 — 25 per cent) and Dnipro City Council (7 — 21 per cent).
Zero result was reached only by one institution — Kremenchuk City Council whose employees were not able to provide responses for our two appeals.
10 district administrations of Kyiv provided 186 replies in total. The leader in terms of quality is Obolonskyi District Administration, while in quality — Darnytskyi and Holosiivskyi districts. Again, it shoud be noted that none of the district administrations of the capital city did not reach the highest percentage. This trend continues from November.
We observe the improvement in the work of Holosiivkyi District Administration. There was a result of 69 per cent in June, while in July it increased to 80 per cent. Under the belt of this institution there are 21 processed applications. Darnytskyi District Administration has the same 80 per cent result after responding to 22 appeals from Karatel. Obolonskyi District Administration processed the largest number of our appeals in July — 31 replies with a result of 77 per cent.
In July, all Kyiv City districts received a mark not lower than 60 per cent. Let's remind, last month Solomianskyi administration did not even have 50 per cent. In this rating employees of the administration processed 12 applications for 62 per cent. Despite the improvement, Solomianskyi district still took the last place in the list of metropolitan district administrations.
This time in Lviv there is one district administration, which can boast of 100 per cent — Shevchenkivskyi District Administration. They have successfully handled with one appeal. The largest number of responses came from the Lychakivskyi District Administration that resolved five problems by 85 per cent. In general, all district administrations of the city of Lviv, who got to the July rating, reached 75 per cent and above. There are no frank outsiders.