Foundation.101
Protection of the rights
and freedoms of Ukrainians
News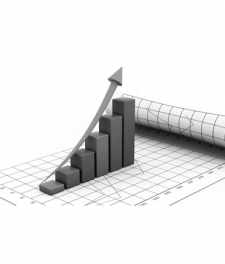 KARATEL reports in June 2018
July 5, 2018
According to the evaluation made by users of the All-Ukraine Complaint Service "KARATEL", we've summarized the work of state bodies and private institutions in June 2018. During this period, 64 organizations of various levels responded to 357 applications sent by users of the mobile app.
Geographical coverage for the first month of summer reaches 18 regions of Ukraine, except for Cherkasy region, Kherson region, Volyn, Chernihiv, Prykarpattya and Rivne regions. By the way, we observe the inertia of the last two regions for the second ranking in a row.
The most active cities in June were Kyiv (157 processed applications), Kryvyi Rih (52) and Zaporozhzhia (31).
Thus, the following institutions were assessed in June 2018:
Shopping centers "EpiCentre K";
6 regional state administrations and military-civilian administrations in Dnipro, Kyiv, Luhansk, Lviv, Poltava, Kharkiv regions;
Main Department of the State Service for Food Safety and Consumer Protection in Kharkiv region;
27 city/village councils in Bakhmut, Boryspil, Brovary, Vynohradiv, Velykopolovetske, Zhytomyr, Zaporizhzhia, Irpin, Kamianske, Kyiv, Kropyvnytskyi, Kryvyi Kih, Lviv, Melitopol, Merefa, Mykolaiiv, Mykolaiivka, Mukacheve, Odesa, Poltava, Sievierodnetsk, Smoline, Sumy, Truskavets, Ternopil, Kharkiv, Khmelnytskyi, Khmilnyk, Chernivtsi;
Municipal Corporation "Kyivavtodor";
28 district administrations in Zaporizhzhia, Kryvyi Rih, Kyiv, Lviv, Mykolaiiv, Odesa, Kharkiv.
14 state agencies and one private company — a chain of shopping centers "EpiCentre K", demonstrated productivity of 92 per cent and above. The quality of work over 75 per cent has been demonstrated by another 17 institutions. In terms of quantity/quality ratio, it is worth noting the Kyiv City State Administration (14 processed applications with 82 per cent efficiency), Severodonetsk City Council (10 — 78 per cent), Dovhyntsivskyi District Administration in Kryvyy Rih city (7 — 96 per cent) and Zhytomyr City Council (7 — 82 per cent).
Kryvyi Rih City Council received a significant number of applications. But we can state that out of 49 applications less than half of them were processed successfully. In general, in June, the quality of processing by 50 per cent and above is shown by 55 out of 64 entities represented in this ranking. While the more or less acceptable result (more than 50 per cent) has not been reached by not only Krivyi Rih City Council, but also by Dnipro City Council (45 per cent), the Main Department of the State Service for Food Safety and Consumer Protection in Kharkiv region (42 per cent), Municipal Corporation "Kyivavtodor" (40 per cent) and Ternopil City Council (0 per cent).
In June, the metropolitan district administration accounted for 138 responses. But none of the 10 districts of Kyiv does not reach 100 per cent. Even up to 90 per cent. This trend has been observed since November 2017.
The largest number of problems was solved in Holosiivskyi district. However, 27 applications were managed to process only by 69 per cent.
The leaders of current and previous rating — Pecherskyi, Podilskyi, Desnianskyi districts showcased the difference in efficiency equaled to minus 10 per cent. Thus, Pecherskyi District Administration received 80 per cent for 11 responses (comparing with 84 per cent for 23 responses in the previous rating), Podilskyi received 75 per cent for 2 responses (86 per cent for 13), and Desnianskyi received 72 per cent for 8 responses (versus 83 per cent for 12 responses in the previous rating).
The outsider among the district administrations of Kyiv is Solomianskyi district, which did not reach even 50 per cent of efficiency.
Utilities of Lviv haven't reached 100 per cent, as well. However, for the second ranking in a row Lychakivskyi District Administration maintain the quite high standards. Two applications were processed with a score of 88 per cent. Frankivskyi administration has improved its position. The quality of processing of three applications reached 83 per cent.
Zaliznychnyi district boasts a "zero" result for the second ranking in a row.