Foundation.101
Protection of the rights
and freedoms of Ukrainians
News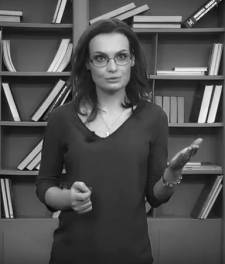 KARATEL teaches — a new section of the mobile app
July 2, 2018
In July, the mobile app "KARATEL" was upgraded to version 3.0, and introduced a new section – Video Learning, which will be filled with legal advice from various experts. Given the low legal awareness of the majority of Ukrainians, the founders of the project decided to create a sort of video guide, tangent to the problems encountered by Ukrainian citizens.
Several lessons on access to public information are already available. The representative of the Ombudsman for Human Rights on compliance with the right to information and representation in the Constitutional Court of Ukraine, Iryna KUSHNIR (2013-2018) explained the difference between public information and information with limited access, described whether the law was violated when you are denied the right to provide information, as well as clarified how citizens of Ukraine can protect their right to access information.
It should be reminded that All-Ukrainian Complaint Service "KARATEL" was launched in April 2017 as a mobile application. To date, more than 17,000 active users of the application have reported about seven thousand violations throughout the country. The most commonly, citizens complain about violations related to damages of city's amenities, pits on roads and expired food in supermarkets. Also, you can complain about bribery, rudeness and smoking in food establishments. A mobile app is available for smartphone owners on Android and iOS platforms by downloading the app at the link: karatel.ua.