Foundation.101
Protection of the rights
and freedoms of Ukrainians
News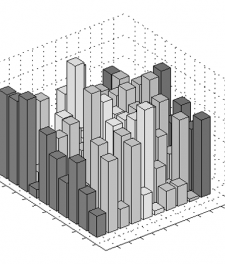 KARATEL Reports in April-May 2018
June 5, 2018
All-Ukraine Сomplaint Service "KARATEL", which accepts applications via so named mobile application, has summarized the work of authorities and private entities in April-May 2018. During this period 92 organizations of different levels ranging from national to regional in cities responded to 647 applications.
Over the period of two months the appeals from KARATEL covered 21 regions of Ukraine, except for the Transcarpathia, the Subcarpathia, Rivne, and Khmelnytskyi regions.
The lion's share of processed applications accrue to Kyiv and Kyiv region that is 344 responses. The second place in terms of the number of submitted and processed applications falls to users from Zaporizhzhia (56 responses), which, should be mentioned, was outside the "proactive" trio in the ranking for the first quarter of this year. Dnipro and its region change the second line from the previous rating to the third stage in this (47). It is noteworthy that almost half of the replies belong to the Dnipro users, instead of Kryvyi Rih (20).
Thus, the following institutions were assessed in April-May, 2018
State Service of Ukraine for Food Safety and Consumer Protection;
Public Company "Ukrtelecom";
Admiral Makarov National University of Shipbuilding;
Zaporizhzhia National University;
9 regional state administrations and military-civilian administrations in Donetsk, Zhytomyr, Kyiv, Kirovohrad, Luhansk, Lviv, Cherkasy, Kharkiv, Kherson;
Regional Road Services in Luhansk, and Chernihiv regions;
Main Department of the State Service for Food Safety and Consumer Protection in Kyiv City, Donetsk, and Kherson regions;
Regional Municipal Company "Mykolaivoblteploenerho";
32 city/village councils in Avdiivka, Bakhmut, Boryspil, Brovary, Vynohradiv, Vyshhorod, Dnipro, Zhytomyr, Zhmerynka, Zaporizhzhia, Izium, Kamianske, Kovel, Kostiantynivka, Kryvyi Kih, Lviv, Mariupol, Mykolaiiv, Nyzhnie, Odesa, Pervomaisk, Poltava, Svitlovodsk, Sievierodnetsk, Sumy, Ternopil, Kharkiv, Khmilnyk, Ghervonohrad, Cherkasy, Chernivtsi;
Municipal Corporation "Kyivavtodor";
Rozdilnianskyi Division of National Police in Odesa Region;
31 district administrations in Zaporizhzhia, Kamianske, Kyiv, Lviv, Mykolaiiv, Kharkiv;
LLC "Arkada-Zhytloservis", LLC "Liko-Zhytloservis".
20 state institutions completed their work on 100 per cent. Interestingly, the city councils of region centers and the region state administrations were not included to this list, but there are, for example, Main Departments of the State Service for Food Safety and Consumer Protection in the Donetsk and Kherson regions, as well as two national universities from Zaporizhzhia and Mykolaiiv.
The largest number of applications among city councils were processed by Kyiv City State Administration (42) and Mykolaiiv City Council (22), and among district administrations — Sviatoshinskyi (68) and Obolonskyi (43) districts administrations. If counted in terms of effectiveness Kyiv City State Administration has the highest rating — 80 per cent, Obolonskyi District Administration in Kyiv — 75 per cent, Sviatoshinskyi District Administration in Kyiv — 72 per cent, and the City Council of Mykolaiiv — 53 per cent.
In general, the processing quality equal to 50 per cent and above in April-May was demonstrated by 84 structures out of 92 represented in this ranking. In particular, the following institutions were not able to present a more or less acceptable result: Zhytomyr Regional State Administration (25 per cent), the Main Department of the State Service for Food Safety and Consumer Protection in Kyiv (0 per cent), Poltava City Council (46 per cent), Mykolaiivoblteploenergo (0 per cent).
We distinguish district administrations of Kharkiv in a separate rating for the first time. The users of the All Ukraine book of complaints rated the work of seven districts out of nine. Kyivskyi and Kholodnogirskyi districts have the highest efficiency. While the largest number of applications is processed by the Administration of Shevchenkivskyi district (7). The worst indicators are in Nemyshlianskyi and Osnovianskyi districts, where three applications were processed by 42 per cent, and the workers of Osnovianskyi district were unable to handle one application (0 per cent).
The metropolitan district administrations have 280 answers. However, the trend continues: since November 2017, none of the 10 district state administrations of Kyiv demonstrate efficiency at the level of 100 per cent. At the head of this ranking there are three districts: Podilskyi has 86 per cent for 13 responses; Pecherskyi district — 84 per cent for 23 closed applications; and Desnianskyi district received 83 per cent for 12 responses.
Significantly many requests from users of KARATEL were processed in the Sviatoshynskyi District Administration in Kyiv. And the productivity of 72 per cent for 68 applications is quite a good indicator. Although there is always room to grow.
The worst indicators are in Shevchenkivskyi District Administration in Kyiv. The head of the institution should consider this because the workers of the district where he presides managed to close 38 applications on 62 per cent.
In this ranking, unlike the previous one, the effectiveness district administrations in Zaporizhzhia has significantly improved from 70 per cent to 89 per cent. Specifically this quality of seven applications` processing of KARATEL was shown in Voznesenivskyi district. The largest number of applications accrued to Dniprovskyi district — 19, however only 63 per cent were able to be processed.
Altogether, five out of seven existing district administrations of Zaporizhzhia City Council fell for the evaluation of KARATEL mobile application`s users.
While no district administration received 0 per cent for its work in Kyiv and Zaporizhzhia rating, the situation is the opposite both in Lviv and Kharkiv.
The leaders of Lviv district administrations are Lychakivskyi and Sykhivskyi. Both of them have 87 per cent, but Lychakivskyi district processed four of KARATEL's appeals, while Sykhivskyi district did only two.
The outsider of this ranking is Zaliznychnyi district. The management should consider the work of those subordinates who failed to deal with one letter properly — 0 per cent.
By the way, last time Lviv Regional State Administration stood out in November 2017. Then the situation was the opposite: Zaliznychnyi district ranked 1st and Lychakivskyi and Sikhivskyi were the last. However, the November`s outsiders demonstrated the performance of 50 per cent.