Foundation.101
Protection of the rights
and freedoms of Ukrainians
News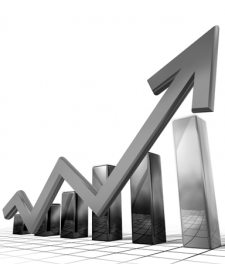 Karatel reports in the first quarter of 2018
April 16, 2018
Given material represents the operating results of the All Ukrainian Complaint Service "KARATEL" for the first quarter of 2018. During this period, 86 state bodies and private institutions responded to 591 applications, in a range from the ministerial level to a housing cooperative.
During the first three months of this year, the evaluation covered state bodies from all the territory of Ukraine including Bukovyna, Vinnytsia, Volyn, Donetsk, Dnipro, Zhytomyr, Zakarpattia, Zaporizhzhia, Kyiv, Kirovohrad, Luhansk, Lviv, Mykolaiiv, Odesa, Poltava, Prykarpattia, Rivne, Ternopil, Kharkiv, Kherson, Khmelnytskyi, Chernihiv, Cherkasy regions, and the City of Kyiv.
In terms of the number of submitted and successfully processed applications, the first place has been confirmed by Kyivers; there is a slightly less than half of the total number of responses — 260, on their account. The last time, in December, we reported that the users from Zaporizhzhia and the region were the second in the "initiative" component. However, they have dropped out of the TOP-3 in this rating. And now the second line was taken by the users from Dnipro and the region (56 processed applications). In particular, we should highlight the city of Kamianske, from where the applications are regularly received. Kharkiv with its region jumped quite a bit over Mykolaiiv region, and claimed their rights to bronze in the component "the number of responses received" (50). It is worth noting the increase in the initiative of the users from Bukovyna and Zhytomyr region — up to 18 responses submitted from each region.
Here is a more detailed analysis of responding of the authorities and private entities during the first quarter of 2018:
Ministry of Economic Development and Trade of Ukraine;
9 region state administrations and civil-military administrations in Dnipro, Donetsk, Zhytomyr, Kyiv, Kirovohrad, Luhansk, Lviv, Cherkasy, Chernivtsi;
Regional Road Service in Poltava Region;
State Company "Ivano-Frankivsk Oblavtodor";
34 city and 1 village councils in Berdychiv, Brovary, Bucha, Vyshneve, Dnipro, Druzhkivka, Zhytomyr, Zhmerynka, Zaporizhzhia, Zlochiv, Ivano-Frankivsk, Izium, Kamianets-Podilskyi, Kamianske, Kyiv, Kryvyi Rih, Lutsk, Lviv, Mykolaiiv, Odesa, Poltava, Pereyaslav-Khmelnytskyi, Rivne, Rozdilna, Sievierodonetsk, Sumy, Ternopil, Uzhhorod, Kharkiv, Kherson, Khmelnytskyi, Chernivtsi, Chernihiv, Cherkasy, Nyzhnie;
Municipal Corporation "Kyivavtodor";
Kyiv Patrol Police;
Public Company "Zaporizke Karieroupravlinnia";
4 district state and civil-military administrations in Korosten, Popasna, Rozdilna, Lyman;
Desnianskyi Division of National Police in Kyiv;
28 district administrations in Dnipro, Zaporizhzhia, Kamianske, Kyiv, Lviv, Mykolaiiv, Kharkiv;
Housing Cooperative "Burevisnyk-3".
18 state institutions have reached the mark "everything is done". Ministry of Economic Development and Trade of Ukraine, which previously has got into our rating twice but never could boast of the result, is among them. Cherkasy City Council was almost close to the 100 per cent result, processing seven applications with 93 per cent of the efficiency, as well as Chernivtsi City Council, whose result equals to 18 applications made for 92 per cent. During the reporting period, the biggest number of applications was processed out by the Kyiv City State Administration with a fairly good result equaled to 79 per cent. In general, 56 state institutions have an estimate of 75 per cent. However, this mark was not reached, for example, by the municipal company "Kyivavtodor" (72 per cent), as well as city councils in Zaporizhzhia (70 per cent), Zhytomyr and Sumy (68 per cent each), Dnipro and Poltava (67 per cent each).
It should be emphasized that the quality of processing of 50 per cent and more is demonstrated by 82 (!!!) structures out of 86 evaluated in the first quarter. Only four institutions have not reached the result more or less acceptable: Zhytomyr Regional State Administration, Odesa City Council and two district administrations in Zaporizhzhia.
However, it should be noted that none of the institutions that provided responses to users in January, February and March did not remain the level of 0 per cent.
194 processed applications this is the exact number that is on the account of Kyiv City State Administration in the first quarter. Beginning with November, 2017 , none of the ten district administrations in Kyiv can reach 100 per cent. The current rating is headed by the Desnianskyi District Administration, which closed last year in the last place. To date, they have processed 17 applications with a performance of 90 per cent. The work of Sviatoshynskyi District Administration in Kyiv was evaluated by users in almost the same way — by 89 per cent. For the period of the first quarter of 2018, they have processed a substantial number of the applications — 24.
It's nice to know that all of the district administrations in Kyiv reached, at least, 64 per cent of efficiency. However, there are some outsiders even where everyone seems to be trying to do its best. In this ranking, Solomianskyi district appeared to be the worst district administration. They have got the smallest number of processed applications and the last place among 10 district administrations in Kyiv.
For two winter months and one spring month, five district administrations of Zaporizhzhia City Council were forced to work a lot. For the first time since September 2017, when we began to analyze district administrations in Zaporizhzhia separately, none of the district administrations reached the 100 per cent mark. In general, their performance in the first quarter of 2018 leaves much to be desired. For example, let's analyze the Dniprovskyi district that is the best in this rating. Nevertheless, the percentage of effectiveness is only 70 points. Although there are a lot of applications — 10. Then we see three district administrations that could not effectively complete even 3-4 appeals. Therefore, on this background, the work of Dniprovskyi District Administration in Zaporizhzia looks convincing. Of course, if not comparing with the administrations in other regions.
Unfortunately, we have to state that one of the leaders of the December rating, the Komunarskyi District Administration, has reached the bottom having processed our application for only 25 per cent.