Foundation.101
Protection of the rights
and freedoms of Ukrainians
News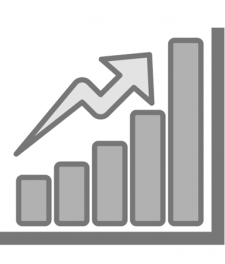 KARATEL reports in November 2017
December 6, 2017
For the seventh time in a row All Ukraine Complaint Service "KARATEL" summed up the operation of state bodies and private entities, which had responded to the complaints of Karatel users in November.
The list includes 74 authorities that responded to 350 applications during the last month. The evaluation covered state bodies in 21 regions including Bukovyna, Vinnytsia, Volyn, Dnipro, Zhytomyr, Zakarpattia, Zaporizhzhia, Kyiv, Kirovohrad, Lviv, Mykolaiiv, Odesa, Poltava, Prykarpattia, Rivne, Ternopil, Kharkiv, Kherson, Khmelnytskyi, Cherkasy regions, and the City of Kyiv.
As usual, we record high activity of the residents of Kyiv and Kyiv Region. Users of Dnipro and Dnipro Region continue being active users of the app for the third month in a row. And the last position in the TOP-3 most active users goes to the representatives of Zaporizhzhia region. It is also worth noting active participation of citizens from Kherson, Odesa, Kharkiv, and Lviv, that have been among TOP-3 just recently.
Thus, the following authorities were assessed in November:
State Service of Consumer Market Development and Consumer Rights Protection;
11 region administrations in such regions as Volyn, Dnipro, Zhytomyr, Zakarpattia, Zaporizhzhia, Kyiv, Mykolaiiv, Odesa, Kharkiv, Kherson, Cherkasy;
26 city and 3 village councils including ones in Bila Tserkva, Boyarka, Brovary, Bucha, Horishni Plavni, Irpen, Dnipro, Zhytomyr, Zaporizhzhia,, Kamianske, Kyiv, Koziatyn, Kryvyi Rih, Kharkiv, Kropyvnytskyi, Mykolaiiv, Odesa, Poltava, Rivne, Stryi, Ternopil, Fastiv, Kherson, Chernivtsi, Cherkasy, Yaremche, and Oleshyn, Petropavlivska Borshchahivka, Shcherbani;
Municipal Corporation "Kyivavtodor";
Public Company "Kyivvodokanal";
Dniprovskyi Division of National Police in Kyiv;
Kyiv National Economic University named after Vadym Hetman;
Public Company "Kryvorizka Teplocentral";
5 district state administrations in such regions as Dnipro — Dniprovskyi, Kryvorizkyi, and Pokrovskyi; and Odesa — Lymanskyi, Rozdilnianskyi;
23 district administrations in such cities as Kyiv, Dnipro, Kharkiv, Zaporizhzhia, Lviv.
20 state bodies received 100 per cent mark, by processing users' applications successfully. However, each of them has processed only one appeal. Also, Chernivtsi City Council almost reached the "excellent" rate with the number of 7 complaints processed. Nevertheless, the biggest number of applications from the users of "KARATEL" application was processed by Dnipro City Council, although the quality of performance leaves much to be desired — only 48 per cent. There should be mentioned October rating when Dnipro City Council processed 37  appeals reaching 96 per cent.
In general, a successfully processed reply (the quality of processing 50 per cent and more) was provided by 60 organizations out of 74. It turns out that only 14 authorities performed with the result below 50 per cent of efficiency. The tendency of October is kept when the reduction by this indicator was halved (13 organizations in October against 24 — in September). In addition to the Dnipro City Council, Kyivavtodor didn't carry out the full amount of work, as well (21 responses with 48 per cent efficiency), that lowers its performance (in October there were 29 responses with 63 per cent); Kyiv District State Administration (the same result as last month — 4 responses with 44 per cent); Odesa Regional State Administration (3 replies with 17 per cent).
In contrary, the State Service of Ukraine for Food Safety and Consumer Protection improved its situation: after October's "4 responses with a productivity of 13 per cent", in November, the representatives of this institution gained 75 per cent by processing the same number of applications.
In November, Kyiv City District Administration processed 132 applications from "KARATEL" users. None of ten districts in Kyiv reached 100 per cent rate. The largest number of responses came from Shevchenkivckyi and Solomianskyi districts — 29 and 26 respectively. The efficiency is almost similar, as well — 70-71 per cent. In contrast to Shevchenkivskyi district, which did not improve its quality of work, Solomianskyi district employees raised their rates by almost 10 per cent.
Desnianskyi district became the most effective district state administration in Kyiv in November. Not so often the employees of administration please us with such results — 8 applications processed with 81 per cent efficiency.
The leaders of October — Podilskyi and Golosiivskyi district administrations considerably worsened their rating: the first one — from 100 per cent (1 reply) to 67 per cent (9 replies), the second — from 74 per cent (18 applications) to 56 per cent (16 applications).
In November, users of the All-Ukrainian Сomplaint Service "KARATEL" received a reply from five districts of Zaporozhzhia — Kommunarskyi, Shevchenkivskyi, Oleksandrivskyi, Voznesenivskyi and Dniprovskiyi. Just like last month, Komunarskyi district has 100 per cent result again.
Also, unlike the last month, none of the district administrations of Zaporizhzhia received a rating below 50 per cent. And the October's "loser" Voznesenivskyi district slightly strengthened its rating in November — from 38 per cent to 50 per cent.
In November, the best performance (100 per cent) was demonstrated by Zaliznychnyi District Administration District in Lviv. Representatives of Frankivskyi District Administration showed high quality of their work, gaining 75 per cent rate. Although in October, this state agency had 63 per cent rate by processing two applications.
The positive point is that none of the district administrations of Lviv has a rate below 50 per cent in this rating. In November, Shevchenkivskyi District Administration of Lviv City Council showed a certain positive tendency: if in October the rate was 0 per cent of efficiency, in November it already equaled 55 per cent.