Foundation.101
Protection of the rights
and freedoms of Ukrainians
News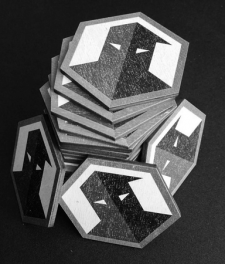 Karatel Reports in August 2017
September 5, 2017
All Ukraine Complaint Service "Karatel" increases the number of authorities that respond to people's complaints in their cities on a monthly basis. In August the project summed up the efficiency of 120 institutions of different levels for the fourth time. Noteworthy, a mark of "100 institutions" was not reached in the previous month.
A title of the most active users of "Karatel" app still belongs to inhabitants of Kyiv city and region — almost 40 authorities here responded to citizens' claims. Dnipro and Lviv inhabitants are also among TOP-3 most active users, with 12 responding organizations per each region.
Overall, in August the performance of the following organizations was assessed:
9 regional state administrations;
33 city and district administrations;
24 district administrations in Kyiv, Lviv, Zaporizhzhia, Dnipro, Kharkiv, Odesa, Mykolaiiv;
14 division of Main Department of National Police of Ukraine and Departments of Patrol Police in 11 regional centers;
Traffic Road Service in Kyiv Region;
Main Department of State Service of Ukraine for Food Safety and Consumer Protection in Kherson Region;
Municipal Companies "Kyivdorservice" and "Kyivavtodor" as well as municipal companies and road maintenance divisions of 6 district state administrations in Kyiv;
Private Company "Pozniaky-Zhyl-Bud".
Thus, over the last month KARATEL processed 460 appeals. It should be reminded that the rating is formed on a monthly basis, according to users' evaluation of authorities' reaction to their complaints submitted earlier.
As the infographic points out, the biggest number of appeals about fixing the damage of violation was submitted to Kyiv Patrol Police, Department of Amenity and Infrastructure of Dnipro City Council, and Solomianskyi District Administration in Kyiv. However, quantity does not mean quality. Only 45 institutions reached a "100 per cent" mark. TOP-3 consists of Department of City Amenities and Environment Preservation of Kyiv City Administration, Infrastructure and Amenity Department of Zaporizhzhia City Council, and Zhytomyr City Council.
In addition to the general list, KARATEL continues keeping a separate rating of Kyiv district administrations. This is reflected in the fact that more than 110 responses in August were connected with the problems of district administrations in Kyiv.
Unfortunately, none of 10 district administrations of Kyiv received a 100 per cent score. The closest result to the best mark was reached by Pecherskyi District Administration (90 per cent). However, Sviatoshynskyi and Solomianskyi district administrations processed the biggest amount of appeals. But the efficiency of performance was higher in Sviatoshynskyi District. The poorest results in August were demonstrated by Shevchenkivskyi and Dniprovskyi District Administrations in Kyiv. Their representatives processed successfully only the half of claims they received.