Foundation.101
Protection of the rights
and freedoms of Ukrainians
News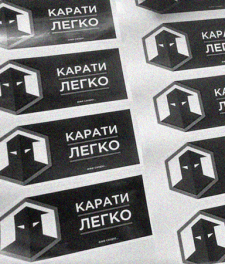 Karatel: Launch of a Unique Project
April 18, 2017
On April 20, 2017 at 12:00 p.m. presentation of online service "Karatel" (The Punisher) will take place in Ukraine Crisis Media Center. There was nothing like "Karatel" before in Ukraine. It is a totally new tool in fighting with citizens rights violations.
The "Karatel" is a free mobile application, which allows to complain on nearly any violation in a few clicks. Users will be able to solve such issues as pits on a road, extortion, parking violations, smoking in restaurants, rudeness, expired food in the stores or damage of urban amenities with the help of a new app.
It is important that every complain received is anonymous and confidential: all personal contacts are available for authorized employee of the NGO "Foundation.101" only and will not be featured in applications to authorities or private entities.
The project will be presented by Andrii BOGDANOVYCH, the chairman of the NGO "Foundation.101". He will describe in details the operating principle of the app, ways to encompass the mentioned public problems, and strategies to obtain adequate respond from the responsible authorities and agencies and to create a ranking of these agencies based on users' evaluation.
Beginning at 12 p.m.
Venue: Ukraine Crisis Media Center (the address is Kyiv, Khreshchatyk street, 2).
Get your mobile phones ready and let's start punishing!
Check out the link karatel.101.ua for further information about "Karatel" project.