Foundation.101
Protection of the rights
and freedoms of Ukrainians
News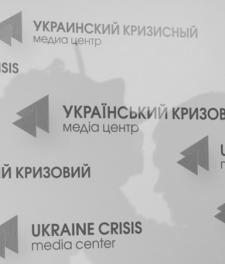 Foundation.101 Presents Report On Monitoring of Control Points over Half a Year
March 4, 2016
On March 9, 2016 NGO "Foundation.101" will share the results of its monitoring of situation at entry-exit control points "Zaytseve" and "Novotroyitske" conducted over the last half a year. Expert organization will present the list of key issues identified during the monitoring and its suggestion to address the issues.
From September, 2015 till February, 2016 observed of the organization worked at the two mentioned above entry-exit control points in Donetsk region on a daily basis throughout the day to control checkpoints.
The monitoring was aimed at recording cases of corruption and human rights violation. In addition to that, the observers were also polling the citizens on problems they face while crossing the contact line and control points. Overall, Foundation.101 collected 439 feedback forms from the citizens. Based on its own observation and feedback from people, Foundation.101 put together a list of most urgent issues in the process of intersection of contact line with recommendations on policy solutions in a corresponding report.
Speakers of the event:
Andrii Bogdanovych, head of the NGO "Foundation.101";
Zhanna Lukyanenko, representative of the Ukrainian Parliament Commissioner for Human Rights.
The monitoring was a part of "Frontline Inspection" initiative implemented in partnership with Ukrainian Parliament Commissioner for Human Rights and Donetsk Regional Military-Civilian Administration.
The presentation of the report will take place in Ukrainian Crisis Media Center in Kyiv at 11:00 a.m. The address of the UCMC is Khreshchatyk, 2 (Ukrainian House).
For more details, please refer to +380 (93) 21-21-046 (Halyna).