Foundation.101
Protection of the rights
and freedoms of Ukrainians
News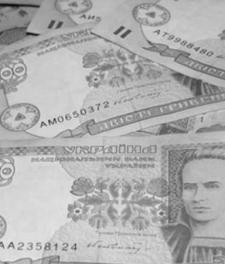 In 2016 Ukraine will Spend Almost Three Billion UAH on IDPs
January 21, 2016
The state budget envisages 2 billion 886 million 992 thousand 700 UAH for providing targeted assistance to internally displaced people in 2016. This information was provided by the Ministry of Social Policy of Ukraine at the request of NGO "Foundation.101" as a part of "Frontline Inspection" project.
Mentioned amount of money is provided by the budget program called "Providing targeted assistance to people who move from temporarily occupied territory of Ukraine and the districts of the antiterrorist operation to cover living expenses, including housing and communal services".
Ministry of Social Policy is financing structural units of social protection of regional state administrations, according to the submitted requirements of funds for the payment of financial assistance.
The assistance mentioned above is provided to internally displaced people who are registered in the structural units of social protection. It is paid from the date of applying until removal from the account, but not more than six months.
NGO "Foundation.101" recommends internally displaced people to contact the social protection authorities for such assistance.