Foundation.101
Protection of the rights
and freedoms of Ukrainians
News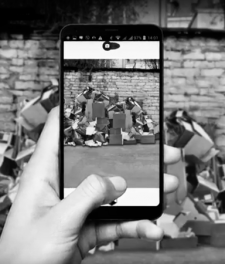 Municipal Enterprise "Kyivblahoustrii" is Included to the "Book of Complaints"
June 1, 2018
The municipal enterprise "Kyivblahoustrii" is included to the All-Ukraine Complaint Service "KARATEL". From now on, proposals and comments on the issues of cleanliness and improvement of the city, the maintenance of parks and squares, etc. will be accepted through the mobile application.
Despite the transition of Kyivblahoustrii into the "Book of Complaints", applications for this topic will continue to be accepted through the general category "Violations of the city's amenities".
It shoud be reminded that, the interactive service KARATEL is available both for Android and iOS platforms. Download the mobile application following the link: karatel.ua.
We emphasize that all applications in the "Book of Complaints" section are sent directly to enterprises and are not processed by lawyers of the KARATEL system. So, by filing a complaint through the "Book of Complaints" section, users agree that Kyivblahoustrii will receive their personal data, which they indicated when registering in a mobile application.