Foundation.101
Protection of the rights
and freedoms of Ukrainians
News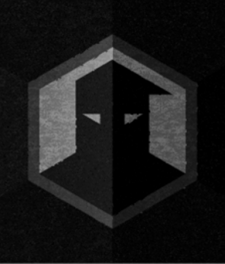 "Karatel" Project Officially Started
April 20, 2017
The mobile application "Karatel" (The Punisher) was officially presented in Ukraine Crisis Media Center. Karatel is a totally new tool in fighting with citizens' rights violations. Ukrainians load hundreds of pictures and videos of various violations in social media on a daily basis. They express their resentment on car parked on lawns and cross-walks, expired food in the stores, damage of urban amenities, pits on a road, extortion, smoking in restaurants, civil servants' rudeness, etc. However, there are no legal consequences of their resentment.
"In our opinion, such situation might be caused by citizens' legal illiteracy or unwillingness to fight for their rights. So we decided to create a service, aimed to help people to complain, using a mobile phone, on nearly any violation in just a few taps. Users will be able to solve such issues as pits on a road, extortion, parking violations, smoking in restaurants, rudeness, expired food in the stores or damage of urban amenities with the help of a new app — Karatel", told Andrii Bogdanovych, the head of the NGO "Foundation.101".
An interactive service "Karatel" is a unique project in Ukraine. There had been nothing like Karatel before. All the information provided by users after the registration remain anonymous and confidential, NGO "Foundation.101" sends legal appeals on behalf of the organization. The operating principle of the app is as follows: a person takes a photo or records a video as a proof of violation and adds minimal information to process the appeal. Formed users' appeals are sent directly to our organization. A team of professional lawyers check information and send an appeal to appropriate authorities or private companies (for example, to a store regarding the expired products) to eliminate the violation.
After receiving an official response, we download it to the app and share with the sender. Whether the sender is satisfied about the reply or not, it is easy to estimate the feedback immediately. This way we will create a ranking of the authorities to be published. In fact, public evaluation is an extra tool in order to improve the quality and rapidness of an authorities' response.
Launch of Karatel was supported by People's Project — an effective Ukrainian crowdfunding platform. They have supported the project partially at the beginning by providing resources to develop the app. Currently the fund-raising campaign is continued for subsequent development of "Karatel" app.
"We pay attention to social tension in the Internet, nowadays a post in Facebook or other social media is the only tool to solve a problem", Maxim Ryabokon, the director of People's Project said, "It means that attraction of media attention is the only way to complain or reach out to the authorities. When Andrii shared an idea of a project with us, we negotiated with our permanent sponsors and got the first funding to create the "Karatel" app. Later on we decided to support the project by fund-raising within our crowdfunding platform. I encourage everybody to use the service and support it financially given that the app is free to use".
Download the app from karatel.101.ua. Donate the project on peoplesproject.com.
NGO "Foundation.101" are open to co-operation with authorities, private entities and other non-governmental organizations to implement and develop "Karatel" project. Let's make Ukraine better together!