Foundation.101
Protection of the rights
and freedoms of Ukrainians
News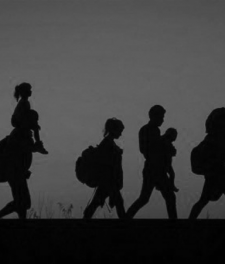 Majority of Internally Displaced Children Now Live in Donetsk and Kharkiv Regions and in Kyiv
November 20, 2016
After finding out the official number of internally displaced people as part of the project "Frontline Inspection", NGO "Foundation.101" requested information about the number of children who were forced to leave their homes because of armed conflict in Eastern Ukraine, as well as the annexation of the Crimean Peninsula.
As for October 2016, around 260,000 children are internally displaced. Most children left Donetsk region — 156 thousand (60.3%). Another 73 thousand children (28.1%) left Luhansk region. 8.2 thousand (3.2%) have officially moved out of Crimea. In addition, there is no data on where 22,000 children (8.4%) lived before the conflict.
Donetsk has hosted the largest number of children — 82.3 thousand. Almost 32 thousand moved to the capital of Ukraine. The third region by the number of internally displaced children is Kharkiv region — 27.3 thousand.
The lowest number of children who moved from Eastern Ukraine or occupied Crimea was recorded in Chernivtsi and Ternopil region — less than a thousand of young people.