Foundation.101
Protection of the rights
and freedoms of Ukrainians
News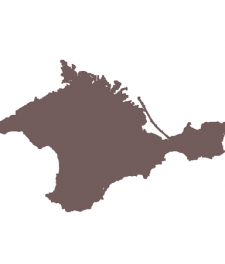 The Dynamics of Crossing the Border With the Occupied Crimea
September 9, 2016
From August 2016 NGO "Foundation.101" has resumed the monitoring of entry-exit control points on the contact line in Donetsk and Lugansk regions as the part of the project "Frontline Inspection".
During the monitoring of the work of entry-exit control points at the east, we have decided to take an interest in situation that prevailed at the control points with the annexed Crimean peninsula. Foundation.101 has sent an appropriate request to the State Border Service of Ukraine to get information about the number of people who travel through the border with the Crimea in 2015 and 2016.
In order to trace the tendency, Foundation.101 has compared the data from 2015 with the data for the first half a year of 2016. It is shown on the infographics where the most of passengers have moved — to Crimea or from Crimea, and when the peak of load has occurred.
As shown in the infographics, the greatest load in 2015 was in June (69.1 thousand people left Crimea and 81.1 thousand entered it), July (90 thousand left, 95.9 thousand entered), August (102.5 thousand left, 90.3 thousand entered) and September (89.9 thousand left, 78.5 thousand entered).
The similar trend can be observed in 2016. The largest load peaks occur during the summer months. 60.1 thousand people left Crimea in June and 76.2 thousand entered the peninsula; in July 85.6 thousand left, 103.5 thousand entered.
As for the ratio of people who crossed the border from the temporarily occupied territory in 2015, it is almost the same: 50.3% of the total number of people left Crimea and 49.7% entered.
Although 2016 is not over yet and the ratio may change, at this time tendency remains unchanged and distribution is almost equal, 47.4% of the total left Crimea and 52,6% entered the peninsula.