Foundation.101
Protection of the rights
and freedoms of Ukrainians
News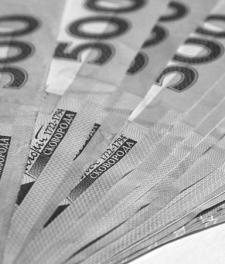 120 thousand UAH was confiscated from citizen at "Zaytseve"
January 9, 2016
The citizen, who was detained at the entry-exit control point "Zaytseve" on January 8, 2016 at about 4 p.m. with funds totaling 120 thousand UAH and a dozen of bank cards, appealed to the observers of the "Frontline Inspection" project. The man was driving towards the uncontrolled territory.
Border guards reported that he is suspected of financing the terrorism, so they called law enforcement authorities.
The investigator, who had arrived at the place confiscated the funds, but did not issue the copies of the protocol to the citizens and did not bring any charges. Telephone number which the police officer left to contact him, as of January 9, 2016, is not available.
According to the citizen, the money that he was carrying through the contact line has been withdrawn from an ATM at the request of his relatives and friends. The citizen had all the receipts for cash with him.